May. 08, 2021
Are you looking for a new conservatory and are looking for some inspiration? While some of the glass structures listed in this article may be a little out of budget, they are still terrific.
Let's have a look, shall we?
The Eden Project, Cornwall
An impressive architectural feat for its time, the Eden Project is one of the most famous conservatory projects in the UK. Well, okay, technically it's not made of glass, but it has all the other features of a greenhouse and features some of the most interesting plants from around the world, including rare carnivorous plants.
In 2005, an education center was built, including classrooms and exhibitions to better educate visitors on the importance of sustainable development. This alone makes it worthy of a place on the list.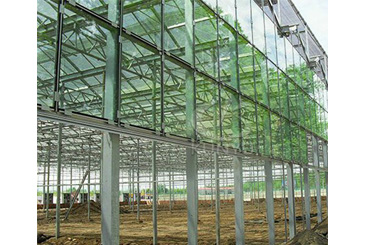 Coos Hill Botanic Gardens, Brisbane
If located in Brisbane, Australia, the Tropical Dome is definitely worth a visit. Although it's not the biggest greenhouse on the list - and perhaps not the most essential, given the structure's subtropical location - you'll still find plenty of interesting plant life and beautiful ponds.
Copenhagen Botanical Gardens
Copenhagen is an absolutely breathtaking city, so it's no surprise that it has one of the most beautiful greenhouse projects in the world. Even better: entry to the gardens is completely free!
There are over 27 different greenhouses inside, although not all of them are open to the public. If you only see one, we recommend you choose one of the 10 - juicy and cactus rooms. If you're a connoisseur of indoor plants, you've probably owned some of them over the years, but not a single one as far as you can see!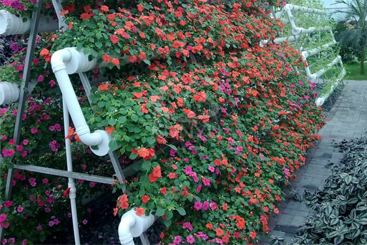 The Flower Dome
The Flower Dome Conservatory at Gardens by the Bay in Singapore is absolutely enormous, covering over 1.28 hectares under its glass roof. Designed by architect Wilkinson Eyre, the huge grille is completely free of columns, creating a real sense of open space. The vaulted structure also allows maximum sunlight, which means that the climate is well controlled. You won't find many plants under that roof, so if you visit, we recommend you make more than one trip!
The Botanical Gardens in Paris
The Botanical Gardens in Paris is an absolutely truly stunning building and at the same time one of the most modest in terms of its garden conservatory aesthetic. Built-in an Art Deco style similar to that of the city's metro stations, this conservatory houses some extremely rare and exotic plants, including desert plants from New Caledonia and areas that trace the evolution and history of plant life throughout the planet. Definitely worth a visit if you are a history buff.
Need help with your new greenhouse project? Kunyu supplies and installs high-quality glass products to customers in all regions. From the initial consultation to final installation, we can facilitate the entire project and propose greenhouse solutions, ensuring that every requirement is met at an affordable price. To find out more about any of our services or to make an appointment, please contact us.