Mar. 11, 2021
People are often unaware that greenhouse takes sustainability a few steps forward, complementing drip irrigation by further increasing yields with fewer resources. In fact, growing crops in greenhouses can yield six to ten times more than growing them in open fields. This means that yields per square metre of land or per cubic metre of water are 6 to 10 times higher in greenhouses compared to growing in open fields. These resource savings can even be further achieved by recycling water and wastewater. Crops grown hydroponically in greenhouses have relatively small root systems so that 40% of the drainage water can be recycled. Furthermore, 40 to 50 per cent of the fertiliser can be reused.
Explore new ways to grow as a leading specialist in horticulture and greenhouse supply, we dedicate ourselves to providing you with innovative Greenhouse solutions inspired by the most advanced agro-technology methods.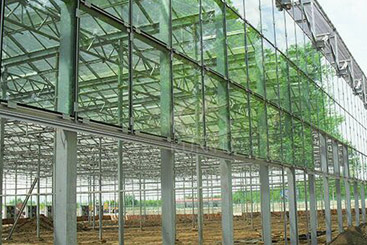 Glass Greenhouse
Creating optimum growing conditions
Greenhouse projects can be found in all climate zones (including hot, cold, moderate and tropical climates). One of the greatest advantages of greenhouses is the ability to achieve optimum growing conditions. This is in contrast to open fields where climate control is not possible. For example, in winter, when it is too cold to grow tomatoes outdoors, tomatoes can be grown in warmer conditions in a greenhouse. During the hot summer months, when it is too hot or dry to grow outdoors, humidity can be increased to grow in a greenhouse. The ability to control growing conditions also reduces the risks associated with sudden changes in weather conditions, thus adding security and predictability for growers.
Greenhouse crops require fewer pesticides
Growing in a greenhouse or a house with a net protected crop requires 50% less pesticide. For this and other reasons, in several countries/regions such as the USA/Canada/Germany/Netherlands/Japan, regulatory authorities have started to require growers of edible crops, for example as vegetables, to use greenhouses or crop-protected houses.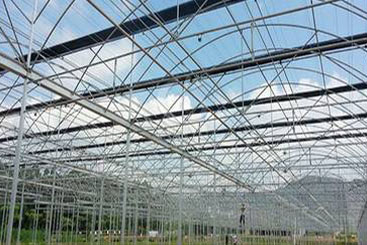 Multi-Span Greenhouse
A win-win Greenhouse solution
Today we are seeing more regulations that require greenhouse nursery factory in greenhouses and houses where crops are grown to follow specific growing protocols. All processes must be monitored, crops must have the required shape, size and flavour and the number of pesticides must be within the prescribed limits and not applied before harvest. On the other hand, greenhouses and crop-protected houses offer growers the security that they are growing and provide a quality product according to market demand. It is therefore a win-win situation for both parties.
Why choose our products?
Every greenhouse is designed using the highest quality materials and equipment, with customized environmental controls to suit your desired climate and growth goals.
Function and strength are a top priority when designing and producing our greenhouse products under lSO 9001 standards. That is the reason we choose premium raw materials. Biodegradable tomato clips and biodegradable twines are some of our top-quality products. In addition, we offer a wide range of different sizes and shapes to accommodate your needs. Quick and easy installation of our greenhouse products in addition to optimal functioning enables the grower to lower costs and save labour.
We care that our clients succeed in making the world a greener place. Let's increase our food security together.
If you have any question about building a greenhouse, greenhouse nursery. We will give professional answers to your questions. Welcome to contact us.